Current Observations
Tennessee Side
Fog/Mist and 66 F at Knoxville, McGhee Tyson Airport, TN

Winds are Calm. The pressure is 1015.0 mb and the humidity is 96%. Last Updated on May 28 2020, 6:53 am EDT.
North Carolina Side
Overcast and 64 F at Asheville, Asheville Regional Airport, NC

Winds are Southeast at 4.6 MPH (4 KT). The pressure is 1017.4 mb and the humidity is 93%. Last Updated on May 28 2020, 6:54 am EDT.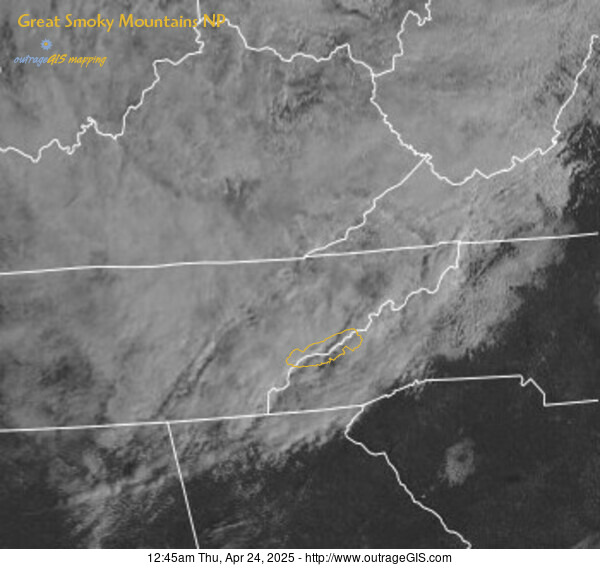 Great Smokies Visible Satellite Enlarge
Webcams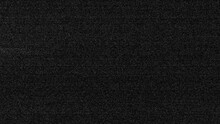 2,891ft elevation
West park looking east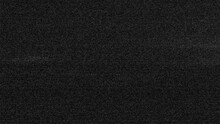 4,911ft elevation
East park looking east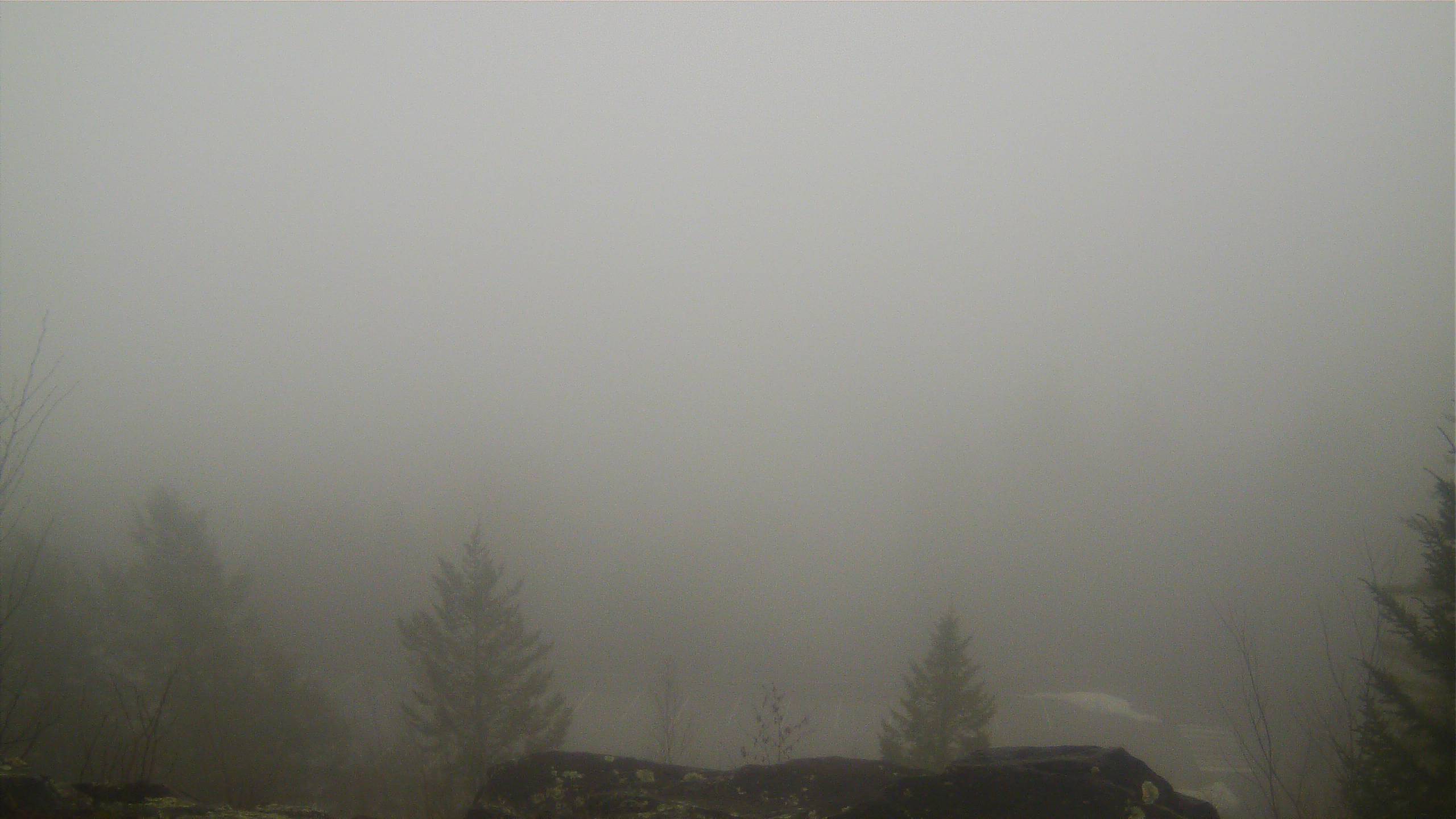 5.046ft elevation, Newfound Gap looking southeast
Last update local time: 12:30pm Thu, May 28, 2020 - outrageGIS.com
Yesterday's webcam animations
National Maps & A Bird's Eye View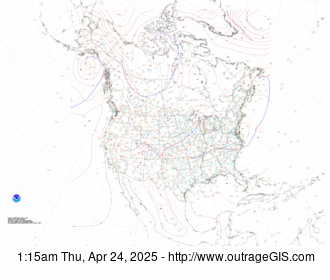 Current Surface Observations: Enlarge
Precipitation forecast maps for next few days.
Alternate page for storm tracking.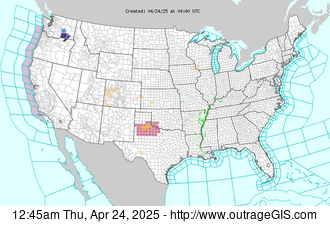 Current Watches & Warnings: Enlarge
Great Smokies Weather on NOAA's website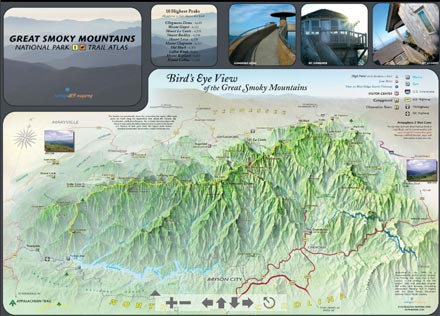 A zoomable map. Part of our printed hiking map.