Big South Fork Map
Distance: 9.7 Miles loop
Difficulty: ++++
Scenic Views: +++
Elevation Relief: 250ft ^^
Ownership: Pickett State Park, Tennessee
Google to trailhead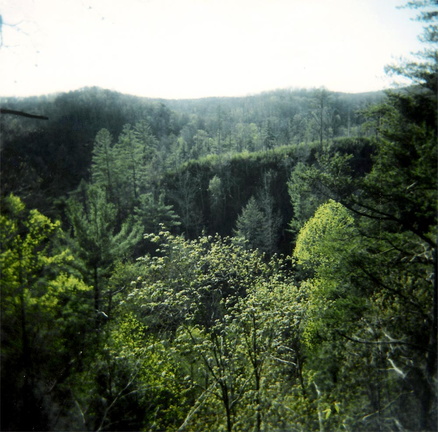 Rock Creek valley
This loop just southwest of the Big South Area in Pickett State Park is a wonderful trail for seclusion and scenic rests developed by the CCC in the 1930s. While Pickett doesn't have the elevation relief of the Big South to the east, this trail follows the rugged meanders of Thompson Creek and exposed ridges with nice views of pine forests.
The great deal with this loop is that you visit Rock Creek, if only for a mile. Rock Creek forms essentially the northwest boundary of the Big South Fork recreation area and is one of the largest tributaries of the Big South Fork river. The lower sections are muddied by historic coal mining, but the upper reaches are damned by beavers and fished for trout. Hikers will find large pools and wide, cool stream channels.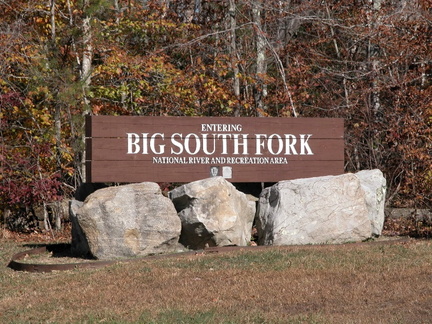 Entering Big South Fork country
Directions: Start at the historic Sheltowee Trace southern terminus trailhead in Pickett Start Park on TN 154.
Mile 0: Hike from a rerouted parking access trail to the historic trail
0.5, intersection with group camp trail.
0.6, Hidden Passage rockhouse and Crystal Falls.
4.4, side trail to Double Falls, a 1.5-mile round-trip.
5.0, turn right to Rock Creek. If continue straight on Hidden Passage Loop, then you'll reduce the loop distance by 1.7 miles, but avoiding the cooling waters of the creek.
5.8, intersection with Rock Creek and camp. Ford creek, turn left and follow up creek on old rail bed.
6.7, Cross creek on Tunnel Trail and visit old train tunnel.
7.2, after passing a few scenic rests and nice vista, go straight at intersection with Hidden Passage Loop trail.
9.2, close loop one tributary west of Crystal Falls
9.7, historic Sheltowee Trace terminus parking lot.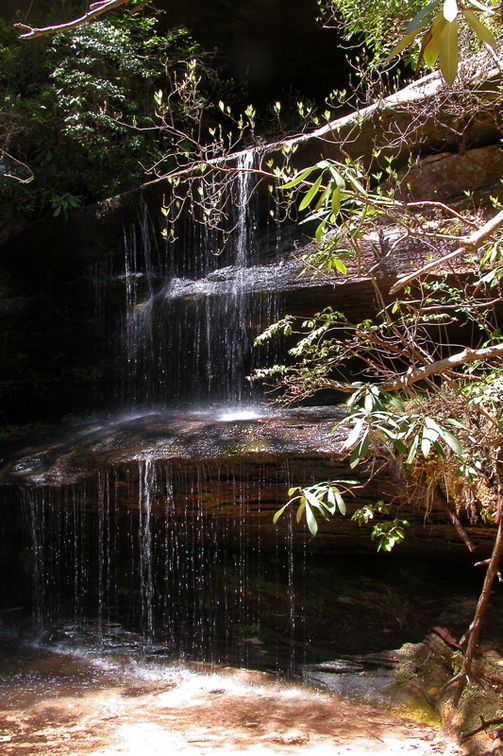 Crystal Falls
Enlarge map