It's downtown Lexington, summer, and hot. Poor air quality and oppressive heat are hazards for older walkers and those with cranky babies. An interior (mostly air conditioned) pedway exists that connects various buildings downtown and is a walking convenience for many folks. When Lexington has more shady pedestrian paths away from city streets, walking inside wouldn't be so inviting and necessary. (read more…)
The update to our Cumberland Gap National Historical Park is almost complete. Much like the old map, our 2016 version is a 1 inch to 1/2 mile scale map with 50-foot contours, trail elevation profiles, and  GPS-mapped trails shown in vivid full-color printing. This year we added a layer that shows density of canopy coverage and GPS-mapped Caldwell Gap Trail. The size of the park has increased since our last update, so we've included most of the additional land. (read more…)
---
You can keep up-to-date with our various projects in our blog section of the site.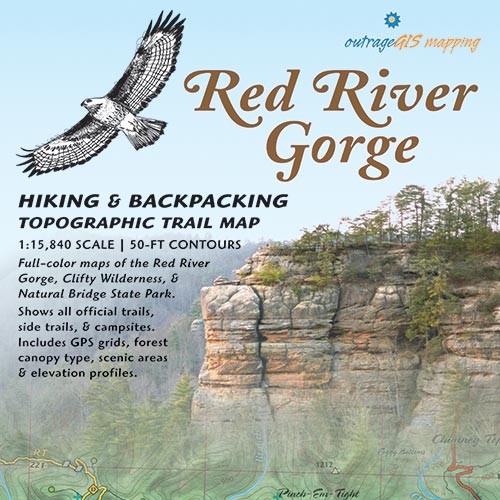 If you're planning on hiking in the Daniel Boone NF, Great Smoky Mountains NP, Cumberland Gap NHP, or in Kentucky state parks, we might have a map and digital geodata for you. Check out our shop for maps and data you can purchase online.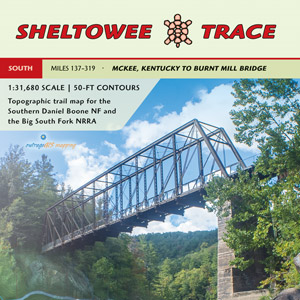 Looking for a weekend in the woods, alone and untroubled by maintaining your social media landscape? Consider wandering into a landscape of sandstone cliffs, river fords, and bear in the Big South Fork.
[flickr_set id="72157657793905298″ max_num_photos="15″ no_pages="true"]